State University of Intelligent echnologies and Telecommunications
Field of knowledge: 17

«Electronics and telecommunications

»
Do You Choose of Profession of the Future?
Seek out a Higher Education in Specialty:
Telecommunications and radio engineering (172)
State University of Intelligent echnologies and Telecommunications
Do You Choose of Profession of the Future?
Seek out a Higher Education in Specialty:
Telecommunications and radio engineering (172)

Graduates of the specialty 172 Telecommunications and radio engineering are specialists in the field of innovative technologies aimed at the effective implementation and application of modern and future wireless and media technologies in applied industrial, medical, military and scientific fields, as well as commercial/non-commercial media, e-government, e-medicine and other areas of human activity. Specialist training programs are aimed at the basics of information and computer technologies, covering all problems of wireless and media technologies. Such as transmission, reception, processing, storage, compression and reproduction of audiovisual and other types of information. Telecommunications and radio engineering are various information transmission systems and networks that help people around the world communicate with each other. Training takes place at all levels of higher education.


You will gain knowledge of modern standards and technologies of mobile communication and radio access NR/LTE/UMTS/Wi-Fi/WiMAX, antenna technologies and devices of ultra-high frequencies, radar and navigation systems, electronic warfare systems, methods, technologies and hardware and software recording, processing, compression, encoding and transmission of audio, graphic and video information.


Our graduates are already working in public services and relevant bodies, business structures, IT companies and companies of operators, service providers in the field of telecommunications. Our main stakeholders are: the State Enterprise «Ukrainian State Radio Frequency Center», the National Council for Television and Radio Broadcasting, the Ministry of Digital Transformation of Ukraine, state structures such as the Security Service of Ukraine, Control Intelligence of Ukraine, Border Service of Ukraine and others; mobile operators Lifecell, Vodafone, Kyivstar; Internet providers Tenet and Volya; structure of airports of Ukraine; television channels of Odessa in Ukraine.


Head of the telecommunications network operation center

Administrator of high-speed Internet access networks .

Telecommunications engineer

Engineer for planning and optimization of radio access networks

Design engineer of telecommunication systems .

Specialist in telecommunications engineering


Telecommunications engineer .

Developer of programmable radio electronic devices
Please fill in the form. Once you have submitted the form, we will contact you within the next working day.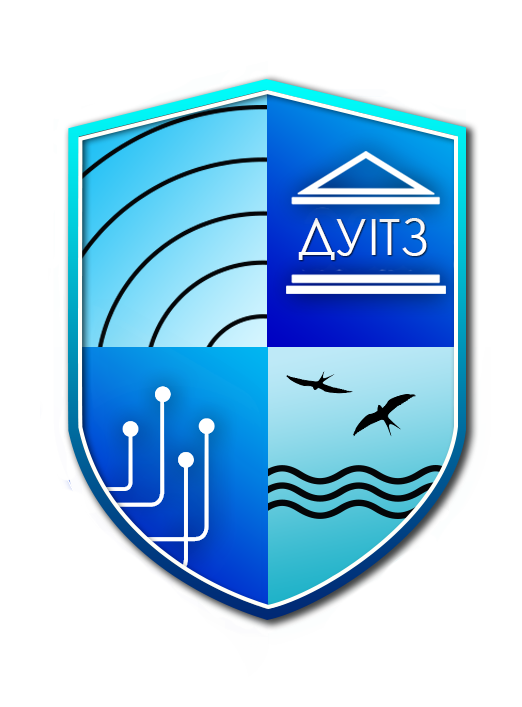 State University
of Intelligent Technologies
and Telecommunications